Ostatki: Karnival with an Upscale Flair
Aundréa Cika, OH February 15, 2020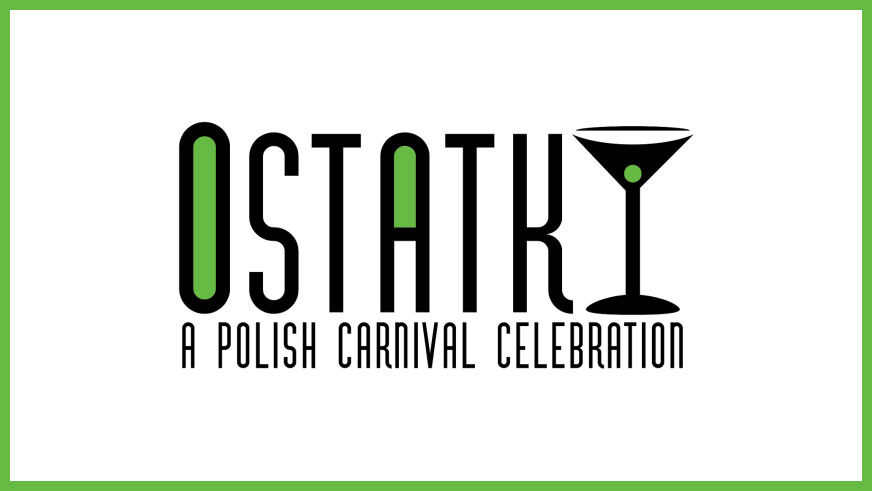 Annual Polish Carnival celebration at Youngstown Country Club on February 22 Youngstown - The raucous annual revelry of Carnival in Brazil and Mardi Gras in New Orleans are legendary and widely imitated. However, lesser-known celebrations have taken place for generations in other parts of the world, particularly in those countries where Christian traditions have made the 40 days before Easter a time of extreme sacrifice and solemnity.
Poland is one of those countries so PolishYoungstown is inviting others to join them in the fun as they host 9th Ostatki: A Polish Carnival Celebration, on Saturday, February 22, 2019 6:30 PM at the Youngstown Country Club in Youngstown. Ticket prices are $50 per person. Available at Krakus Polish Deli & Bakery, the Casual Pint and online at www.polishyoungstown.org 
"We are excited that our favorite pre-Lenten celebration can be experienced by everyone in the Valley's most elegant venue," says Aundréa Cika Heschmeyer, Director of PolishYoungstown. "The YCC is the region's historic and premiere location and we are excited to bring a little Polish style there for the evening."
Upon arriving guests will receive a passport to be used as they tour Poland via a series of guided tastings of imported Polish vodka, beers and liquors sponsored by Zywiec Importers, NYC. This is preceded by an elaborate Polish appetizer buffet and complemented by an elegant YCC-provided dinner. To keep it stylish, we have invited Radek Fizek, former international performer Mazowsze member, to entertain us with his amazing violin, vocals and DJ music. His great music sets the tone for the evening as guests enjoy trivia meet-and-greets, bead contests, elegant basket raffles, and other games. The evening will climax with the presentation of the celebratory pączki with a hidden surprise for one lucky winner.
Directly translated as "the last," the event gives guests a final chance at merriment before the solemnity of Lent. "This is a big event back in the villages where my ancestors came from in southern Poland," says Angela Messenger, event chair. "People traditionally start their festivities a whole week before, and it doesn't stop until late on Shrove Tuesday. We wanted to recreate the spirit of that time so Valley residents could enjoy it right here."
About Polish Karnawal
Poles begin their celebrations earlier than in the United States, starting on the Thursday before Ash Wednesday, with Tlusty Czwartek (Fat Thursday). On this day, they commonly eat the pączki, Polish donuts. The reason for making these decadent, fried dough balls was to use up all the lard, sugar, eggs and fruit in the house, which are forbidden during Lent. The revelry and neighborly gatherings continued until the day before Ash Wednesday known as Sledziowka (Herring Day). On that day, you eat as much herring as you can, drink vodka and dance because the next day it is all over.
Aundrea Cika Heschmeyer
Director, PolishYoungstown
Your source for all things Polish in the Mahoning Valley
www.polishyoungstown.org