White Rose - A New Political Force Has Emerged in Poland
14 lipca, 2019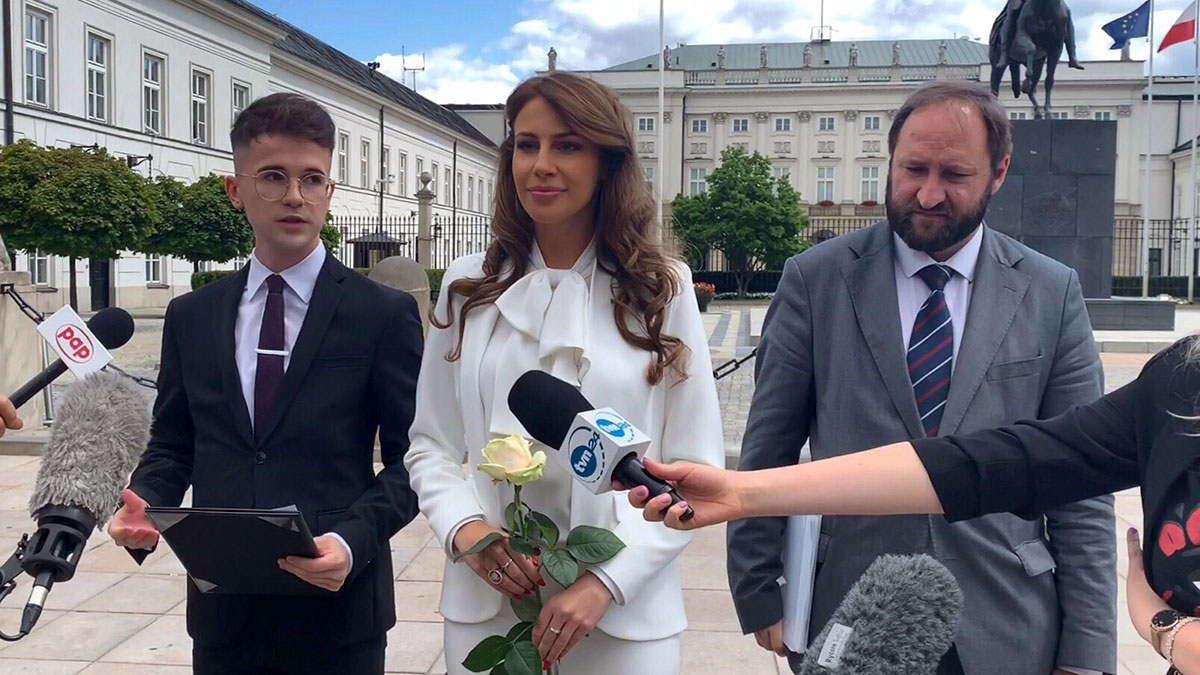 It can sweep away from the political scene the existing systems that have ruled Poland for many years.
"White Rose" is a resistance political and social movement towards all parties, and its slogan is: "We are liberating Poland!"
According to the leader of the movement at the press conference, "White Rose" wants to liberate Poland from rigid systems, incompetence, lack of civic and limited democracy, superiority of the party's interest over the common good and transparency of the work of state institutions.
"White Rose" is a political and social movement against pathopolitics in Poland who, have led the economy and internal and foreign policies to the brink of collapse, through their attitude and way of managing the State, and also have been engaged in a vicious war of extermination. This pandemic of hatred can only cure a completely new quality of politics, and a completely new party can only ensure this.
The leader of the "White Rose" movement is Princess Angelika Jarosławska-Sapieha. She is a coordinator of the bottom-up, clustered based program Poland 3.0, consisting of over 3000 enterprises, vice president of the National Cluster of Innovative Enterprises. She was chosen as one of the "30under30" by Forbes magazine. Angelika Jarosławska-Sapieha is also an Ambassador of Women Entrepreneurship. She received the title of Ambassador of Peace through SPIA HSD Soldiers of Peace International Humanitarian Support and Development UN Global Protection Cluster UN, on May 30, 2019 in Kiev.
As announced at the press briefing: "White Rose" is a symbol of nobility, purity, elegance, but also consequences, soliciting the common good, courage to oppose any system of oppression. It's a symbol of resistance.
If there is no real political opposition in the country, what is the value of such democracy?
The ruling political party propose, in the shadow of democracy, the dictatorship of one man. Opposition parties propose an elite dictatorship. Poland's position in the world is worst from years. Never ever Polish diplomacy was so close to ruin. This is evidenced by the recent votes in the European Union for the highest positions. The political class divided Poland into two hostile tribes.
A real levy in mass is needed!
On Thursday, 4th of July a press briefing of the party took place. During the press briefing, Angelika Jarosławska-Sapieha announced that the program of the "White Rose" party will be published very soon.